Park Side Rate My Ride Time To Vote!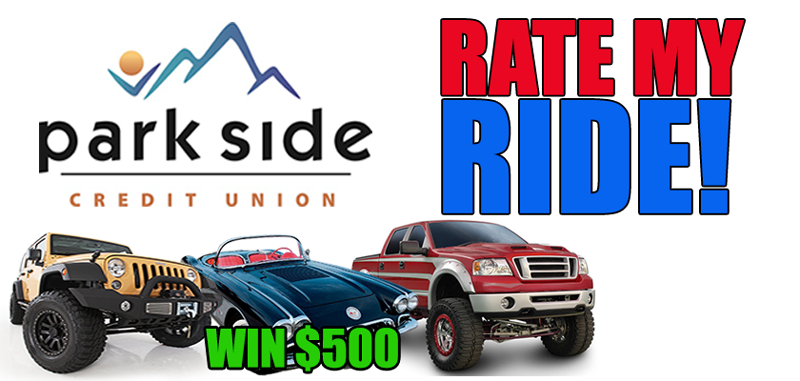 The Rate My Ride Photos are posted on our Facebook page...the one with the most "Likes" will win $500! The winner will be announced July 5th!
VOTING WILL TAKE PLACE JUNE 21ST - JULY 4TH.
WINNER WILL BE ANNOUNCED ON JULY 5TH.
THE CONTEST IS LIMITED TO RESIDENTS OF FLATHEAD, LAKE, AND LINCOLN COUNTIES IN MONTANA.
Helping power this year's Park Side Rate My Ride Contest are: